Biography
Alexis
"Golden Girl"

Lavarine
At the age of 7, Alexis Lavarine came to her father and told him that she wanted to start boxing just like the guys on television. Her father, David Lavarine, told Alexis that boxing is only for boys and it is not for girls. Weeks later after Alexis' interest grew, her father took her to a boxing show where she sat for 7 hours, and loved every minute of it.
Alexis had already begun participating in traditional sports like basketball, softball, track and soccer since the age of 5. Her father decided to take her to the nearest boxing gym and let her give it a try. Her father thought it would be a good workout and since she was the only female in the gym she would eventually lose interest.
After 6 months of training at the Boxing gym, Alexis was hooked. This sport was right up her alley. Instead of abandoning the sport, she gravitated toward it. She also brought her father in as the coach. Alexis had aggressive contact and a chance to compete without having to count on anyone else. Alexis was now in Heaven!!!
Alexis trains out of the world-renowned Big Easy Boxing Gym. Alexis heads to the boxing gym everyday, while engaging in her other sports in the evenings. Boxing and basketball are year-round and these two sports work hand in hand with one another. We strive for footwork, balance, explosive quickness, and fast hands and feet. Alexis loves to compete and she lives for boxing and basketball.
Alexis is a point guard and shooting guard on her school and AAU teams. When she is in the ring it is the same way. The weight is on her shoulders and she thrives in these situations. Alexis is a coach's dream. She is intelligent, athletic, has a positive attitude with an unmatched work ethic, and a love and respect for the game.
Alexis trains all over the state of Louisiana. After school once a week, Alexis hits the road with her father and they travel to boxing gyms on the Westbank, Slidell, Lafayette, Louisiana and Gulfport and Moss Point, Mississippi, among many other places. Making these road trips once a week simulates heading to an out of state tournament. Alexis always trains against boys when in the ring. Alexis feels that if she can compete against the boys it will prepare her to handle the National Female Competition.
Alexis is a straight " A" student at school in all honors classes. She is a science fair winner and president of various school clubs. Alexis has two loving parents, two brothers and a sister. She is the oldest of four. A natural born leader! Alexis now holds many titles and title belts in the sport of Amateur Boxing. As a member of USA Boxing, Alexis is a past and current winner of five National Titles and three-time World Champion. Alexis started competing in National Amateur Boxing Tournaments at the age of 11. When you participate in such prestigious tournaments as National Golden Gloves, Ringside World Championships, Title National Championships and the Junior Olympics, you will find out where you are in the sport of Amateur Boxing and Alexis has won them all.
Alexis' future plans include participating in all of the National tournaments previously mentioned but also Making The National Team In January of 2017 at the USA Boxing Nationals at the age of 14 with a calendar year of age 15. Boxing is one of the oldest and purest tests of your will, heart, desire, competitiveness, and fortitude. Not many people can ever say they have fought in a boxing ring. In Boxing there is no one to pass the ball to, no one to get in the game for you while you catch your breath and get some needed rest like the other sports Alexis participates in. Boxing is the purest way to see what a competitor is made of.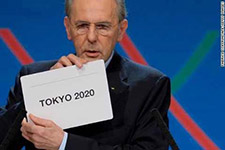 Mike Tyson has said, "Everybody has a plan until they get punched in the face". This sport is no joke and preparation is a must. Eating right, training hard, creating good habits and preparing as if this is your last fight is what we believe has made Alexis the winner she is today. Alexis' ultimate goal is to compete in the 2020 Olympics, which will be held in Tokyo, Japan. Alexis has been interviewed by many local news stations, multiple newspapers and magazines and is waiting for ESPN to jump on board. Alexis has been labeled as a prodigy in the sport of boxing. Alexis plans on playing college basketball and representing the United States of America in the 2020 Olympics.